Ever wish you could purify the air in your home without a big, ugly, and bulky product that needs a filter replacement every month? Well, thanks to the Himalayan Salt Shop you can.
I suffer from allergies and have to have some sort of air purifier in my home— otherwise, I'm miserable all year long. Sure I've been a sucker for those gaudy looking dust collectors that cost more money than I can afford to spend but now that I have my Himalayan Salt Lamp I'm breathing easier and I feel great in knowing I don't have to shop for filters every few months.
Salt lamps come in a wide array of shapes and sizes because they're a natural mineral that has been mined from underground salt mines. Though you can't specifically choose the shape of your salt lamp, you can select the size that fits your decor and your budget.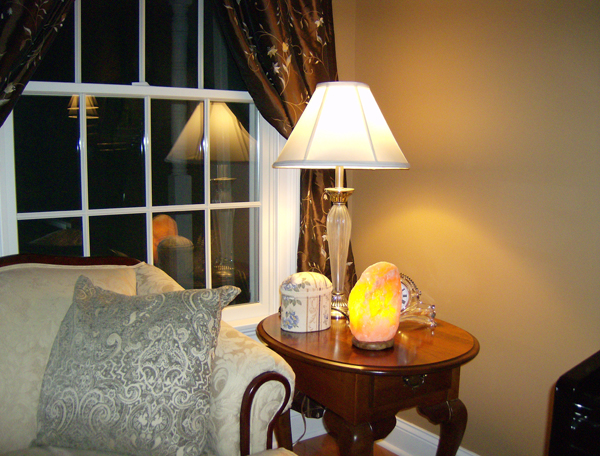 Himalayan Salt Lamps are reddish orange in color and absolutely stunning in appearance. They're mounted on a wooden base and the centers are drilled out so they can house the bulb mechanism for the lamp.
When evening rolls around you turn on the lamp with the push of a button and you're entranced by the glow that's emitted from the salt lamp. It creates such a wonderful ambiance for our living room but would look just as great in our bedroom. To be honest I would love to get one for that room as well.
What makes these lamps so special is that they emit negative ions into the air, which in turn bond with pollutants in the air and they're neutralized. Something else that's awesome is that those negative ions also combat electro-smog caused by electronic devices that you have operating in your home.
EASY CARE
To care for your salt lamp, it's recommended that you wipe your lamp down with a wet cloth to remove any dust or dirt that may accumulate. Once you're done just plug the lamp back in and it's ready to use.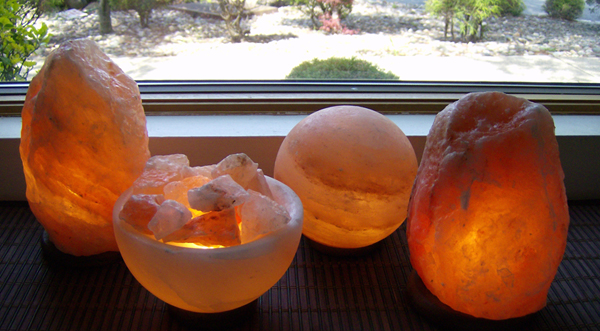 The Himalayan Salt Lamp makes a great nightlight and conversation piece when you have guests over. It would also make an amazing gift for Mother's Day!